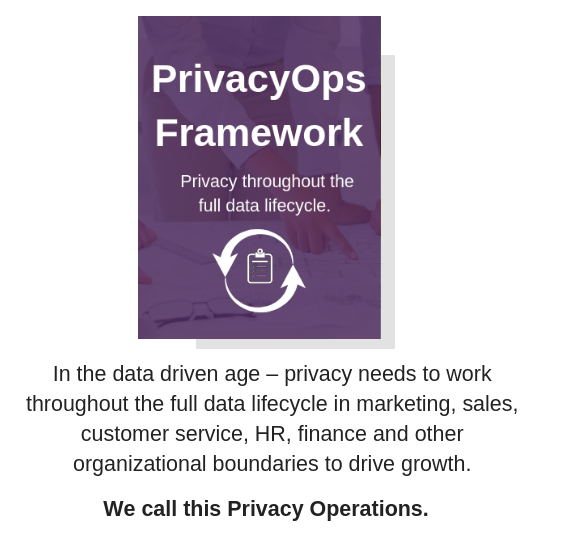 Benefits of using a PrivacyOps Framework:
Individuals can intuitively and easily exercise their rights via an up-to-date user-centric experience, and be assured that their rights are respected.

Privacy and Access controls are part of technology solutions
Fulfilling privacy and access obligations is a routine and automated activity.
Privacy and Access controls systems detect, predict, and report non-compliant events.
Privacy and Access natively operates across all departmental and intra-organizational boundaries without data and information silos.
Organizations are always prepared to demonstrate proof of privacy and access compliance.
Thank you for your interest in the PrivacyOps Framework by Feroot.